Endura door bottoms offer a superior barrier against air and water.
Whether relying on our Leading Edge Bulb design with a fixed or adjustable sill, or the enhanced sealing power of the Z-Articulating Cap Sill™ Door Bottom with our auto-adjusting sill solution, Endura door bottoms keep sealing long after others fail. Traditional door sweep options also available.
With other "fin-only" door sweep products, there is only a thin line of contact against the sill, which leads to leaks over time or even right away if installation or site conditions aren't perfect. Each Endura door bottom utilize a combination of fins and bulbs specially designed to work with Endura sill solutions for proven, unmatched protection against leaks and a larger sealing area.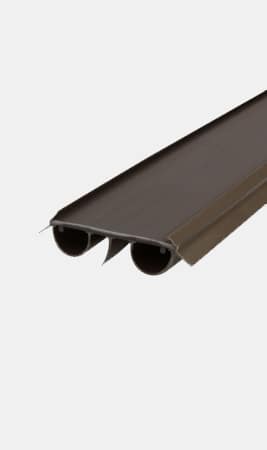 Staple-On Double Bulb Door Bottom (DBS-R)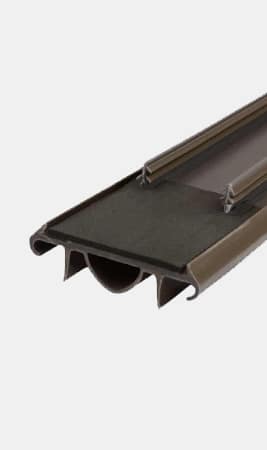 Auto-Adjusting Sill (Z-AC) Kerfed Door Bottom (DBKAC)
Leading Edge Door Bottom Features:
Enhanced Protection: Auto-Adjusting Sill (Z-AC) Door Bottom Features:
The Z-AC Door Bottom offers enhanced protection against air and water infiltration, providing the benefits of the Leading Edge Door Bottom and more. The unique design works with the cap to form a tight seal and delivers superior protection every time.