Get Picky About Your Exterior Door Components
Exterior doors are an important part of any home…
They create a first impression for guests and welcome families home at the end of each day. They provide protection from intruders, pests, and the elements, and keep the air inside comfortable no matter the weather or season. Homeowners want exterior door systems that match their unique style and protect what matters most – without having to think about of fuss over maintenance and repairs down the line.
Exterior door components are a crucial element in determining the performance capabilities of any door. Exterior door components are small parts that don't get a lot of attention – but these small components play a huge role in determining the performance of your doors. Choosing the right exterior door components can make or break the level of maintenance required of install teams during construction, as well as service required down the line.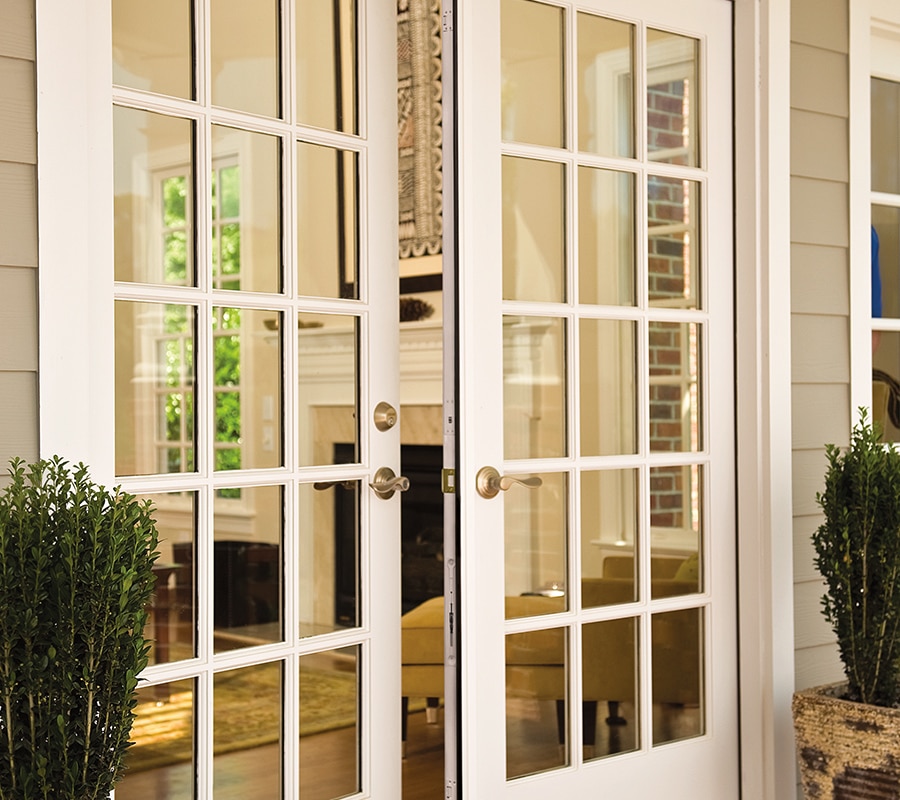 ..And when calculating the true total cost of any door.
So when considering the components used in your exterior door systems, it's important to remember: you get what you pay for. Sure, saving a few bucks upfront sounds nice, but when that few bucks of savings turns into an average of $150 of service costs per door down the line, you're only adding more costs to your company's bottom line and more pressures on your labor force.
"Whether it's adjusting adjustable door sills to eliminate daylight under the door, making adjustments to correct French door leaks, cleaning or repairing a damaged sill decks, or in some cases, even replacing the entire door threshold or door unit – standard components come at the price of a pretty costly to-do list."
Plus, when you consider that early stages of frame rot can begin within 3 months and most warranties cover at least a full year, that's yet another potential repair to add to your list. If rot occurs after the initial warranty period and the homeowner is left to deal with it – it could be your name and reputation that get put on the chopping block.
Exterior door components by Endura are made to work better, install faster, and last longer.
Exterior door components by Endura are made to work better, install faster, and last longer, all while adjusting to opening conditions for the maintenance-free performance your customers are looking for. Whether you're looking for solutions to make your homes more energy efficient, or you need to cut costs on time-consuming maintenance calls to fulfill home warranties, it's easy to see why builders ask for exterior door components by Endura.
Our solutions cover a broad range of components, but every product offered by Endura is backed by our commitment to quality, security, and durability. So get picky about your exterior door components and we promise, it will pay off.
Exterior Door Frames & Frame Components
Rot-Proof Exterior Door Components
Wood rot is a naturally occurring fungus which grows in moist conditions and feeds on wood fibers. While many think of moisture damage and rot as issues which develop over time, door frame rot can begin as soon as 3 months after installation.
Water Wicking
Wood fibers naturally absorb water. Homeowners may notice a musty smell and crumbling sections in the door frame.
Swelling
Shrinking and swelling occur as wood changes moisture content. This is in response to daily/seasonal changes in the relative humidity of the atmosphere.
Paint Peeling
If water is left standing on the sills, it can eventually penetrate the paint film. Later, when the water evaporates, the pressure from under the film causes paint to blister and peel.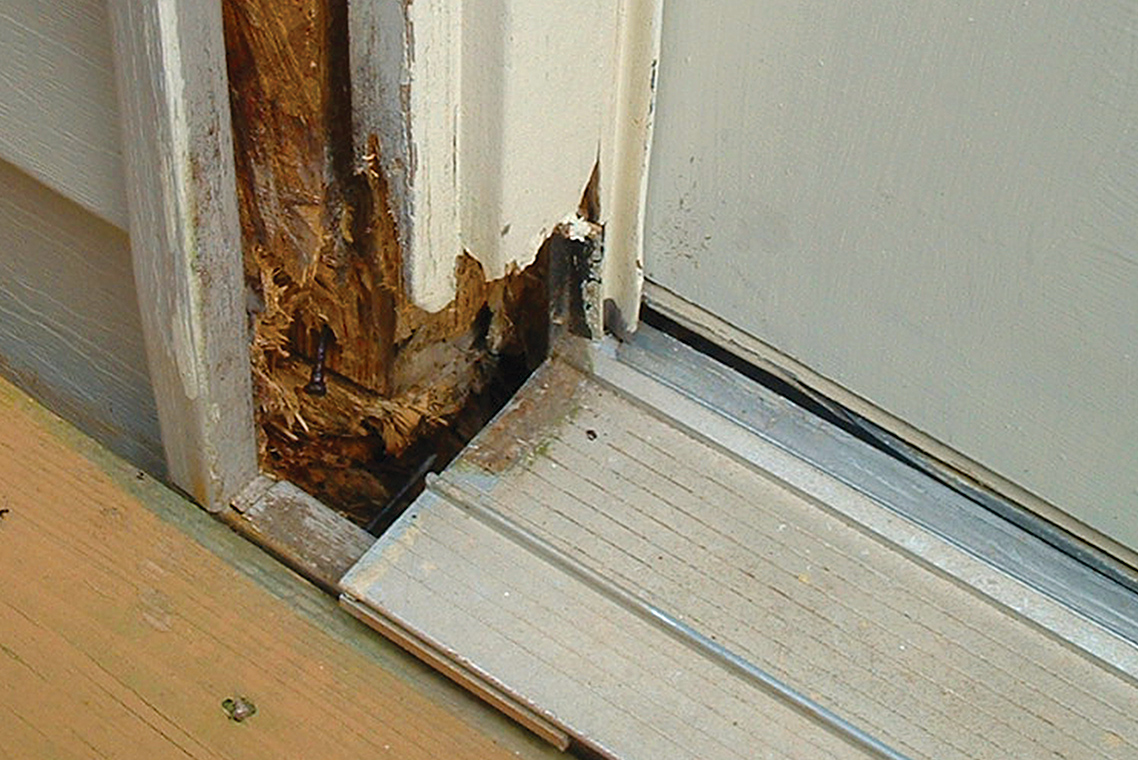 Unless preventive steps are taken, it only takes about 3 months for wood rot to set in. Most homes are under warranty for a year, which means you could be paying for as many as 4 service calls before the warranty is up! This is a big cost for you and a hassle for your customers.
The composite frame that's also an installation system.
Traditional composite exterior door frames boast a maintenance-free installation, but are saddled with performance issues that limit their usage. Thermal bowing and bending are a major problem that affects composite frames in areas that experience extreme heat and cold. On the other hand, solid wood frames are prone to rot and moisture damage and require regular maintenance or replacement.
FusionFrame combines the maintenance-free aspects of a composite door frame and the structural rigidity of a wood frame into one product that delivers everything you want from an exterior door frame and nothing you don't.
Learn More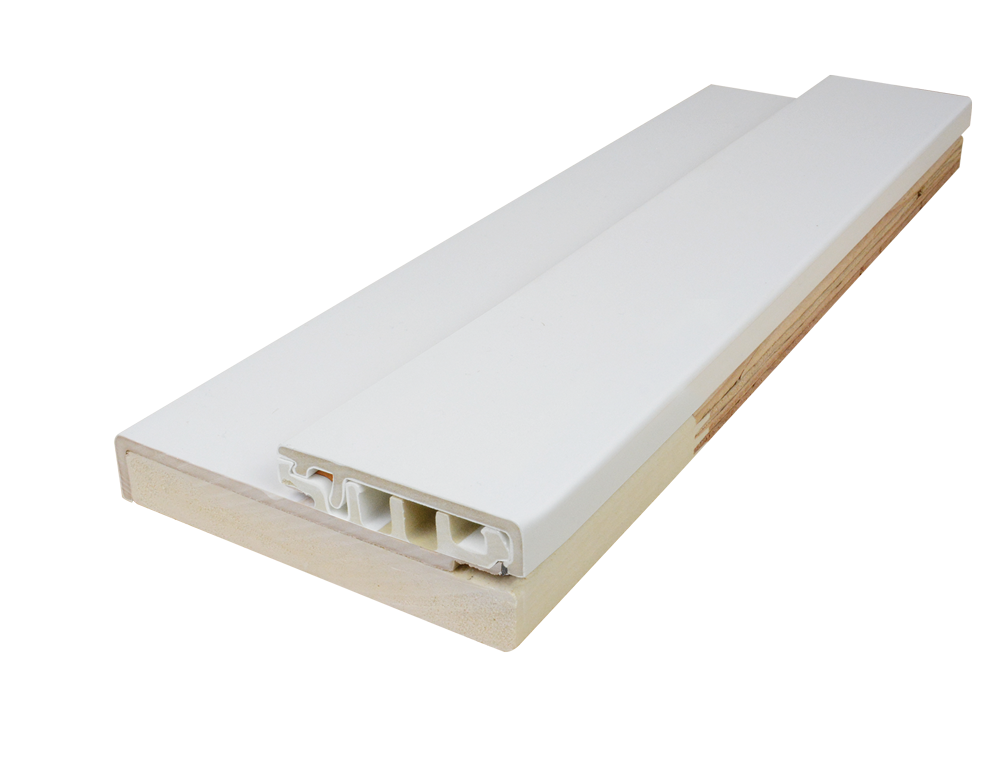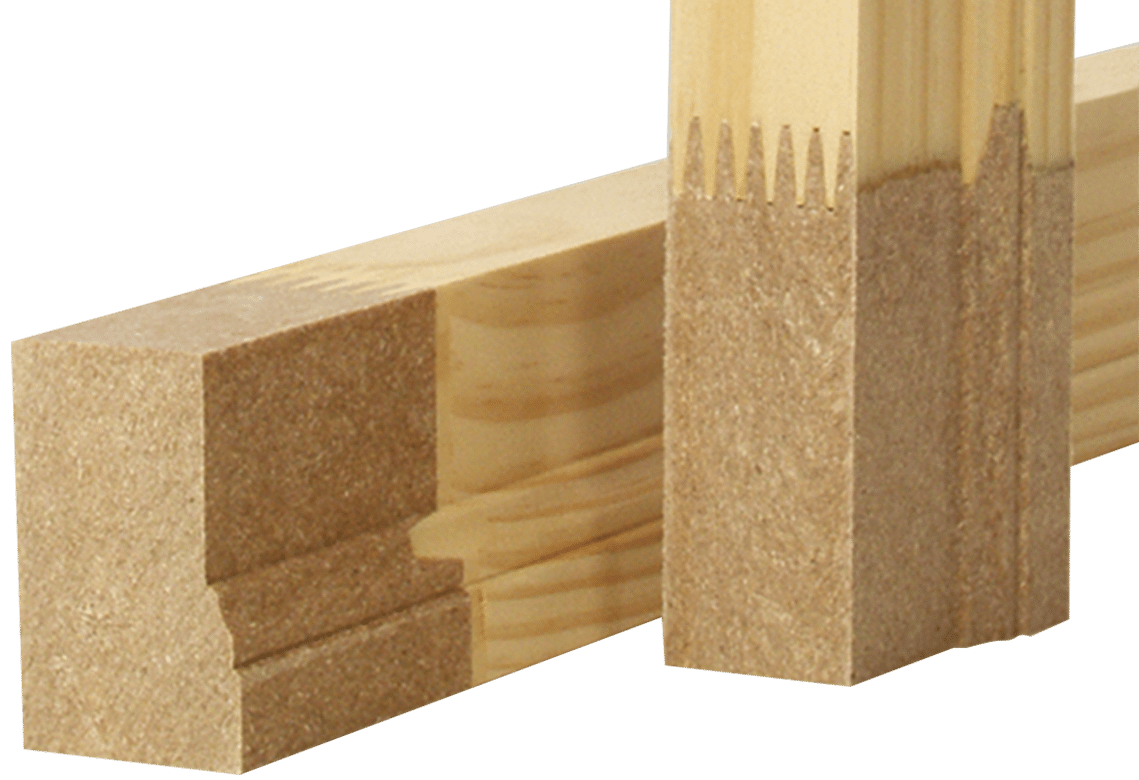 FrameSaver® by Endura offers unmatched protection from rot. Unlike full PVC-composite which is flimsy and doesn't finish like wood, and treated wood which only delays the onset of rot, FrameSaver® is the industry's original rot-proof wood frame. The composite piece is finger-jointed into the wood to enhance the structural integrity.
Learn more about why builders prefer FrameSaver® for their doors.
Many homeowners face issues such as leaks or cold air drafts inside their homes and don't realize how their door sill plays a critical part in preventing these problems. A tight seal makes a home more energy efficient and protects against leaks and insects.
Why does my door sill need to be adjusted?
The sill is important to maintaining a perfect seal that blocks cold air, dust, water, and insects from entering a home. Visible light beneath a door, cold air drafts, and even water leaks are all tell-tale signs a door sill may need adjusting. Having a properly adjusted sill maintains a comfortable indoor temperature and reduces monthly energy costs.
Trilennium®️ Multi-Point Locking System
Strength, Performance & Security
These are the things a homeowner should expect from their exterior door locking system. The Trilennium®️ Multi-Point Locking System contains three full deadbolts attached to a single lock, providing a higher level of security for your home. The three-point locking system operates as one, with all three locking points engaging anytime you turn the lock. They unlock with a simple downturn of the interior handle.
Fights deflection
Prevents door warping and misalignment
Easy operation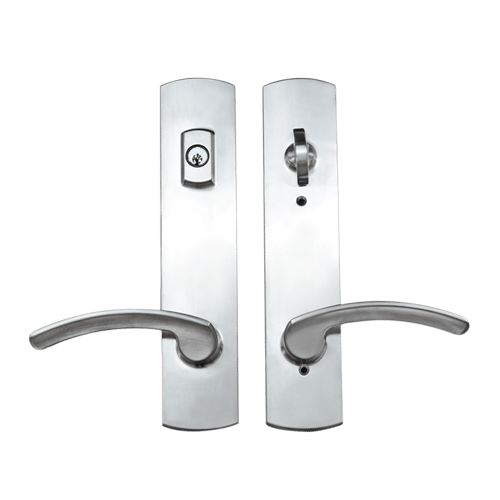 Security is important, but don't forget about style.
The Trilennium®️ Multi-Point Locking System is available in a wide range of handset designs to match your customers' style and budget. See our available handset designs.
High-Performance Astragal Solutions for French Doors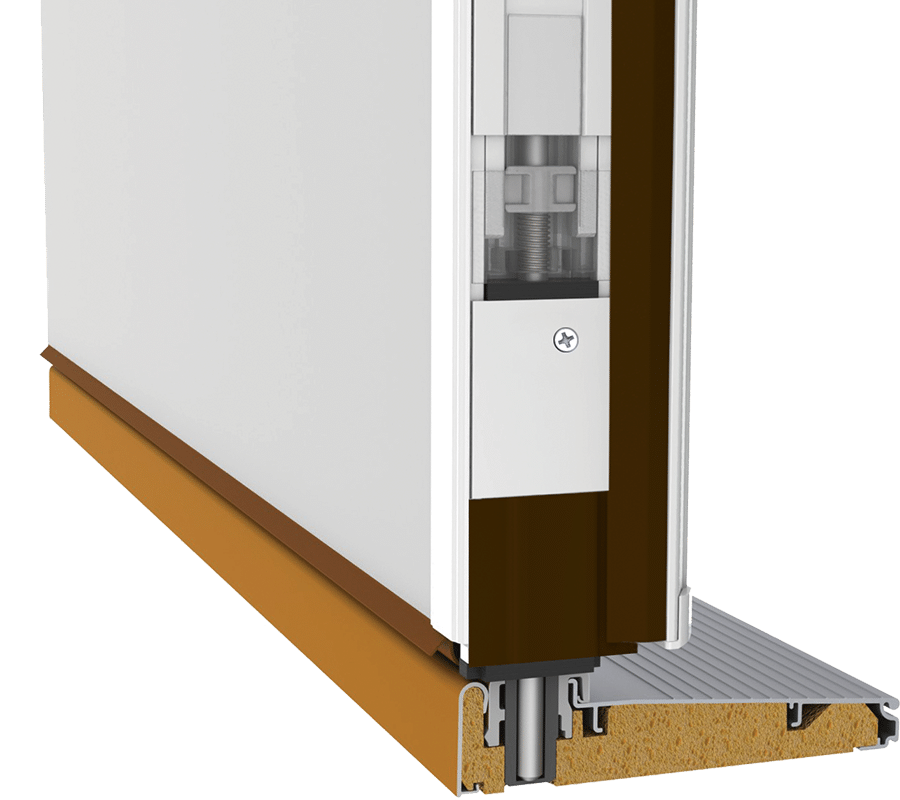 French doors are a beautiful addition to any home. They add bright, natural light, and can make a room feel more spacious, open, and inviting.
An astragal is an essential part of any exterior French door system. Here are some of the benefits for home owners:
Offer better home security.
Prevent water leaks during heavy rain or snow.
Block bugs, dust, and debris from getting inside.
Provide an energy efficient home by blocking air drafts, keeping heating and air conditioning inside and saving homeowners money on their monthly energy bills.
Endura offers a variety of astragal systems for French doors designed to provide effortless performance for homeowners and allow builders to offer a higher level of quality.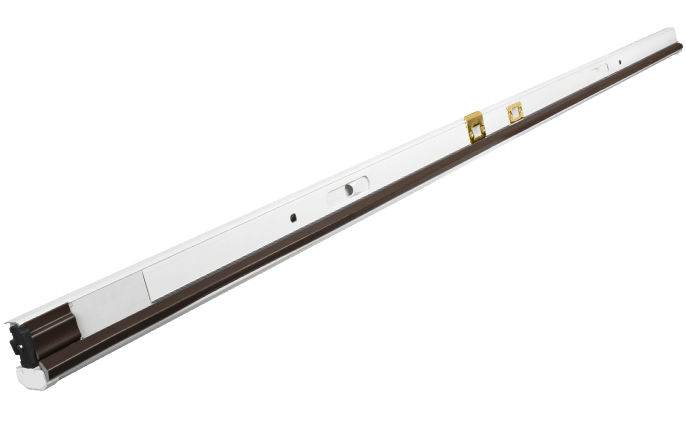 An easy-to-use system which locks with the simple push of a button. This cost-effective solution features a spring-loaded retractable boot that's easily released with the push of a button.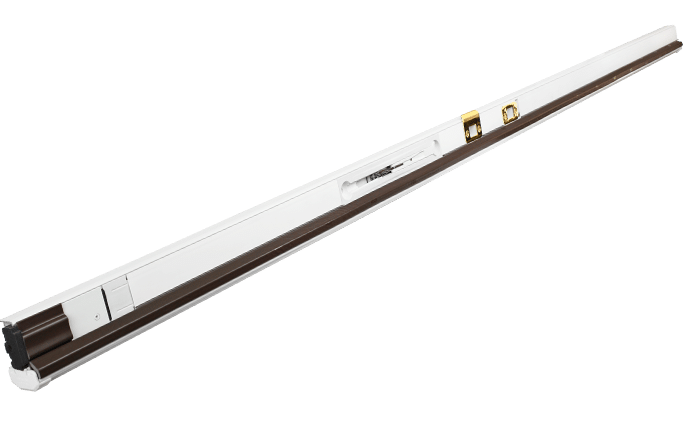 The Flip Lever Astragal system provides a maintenance-free seal for French doors. Its simple design locks and unlocks with one flip–no bending or reaching required!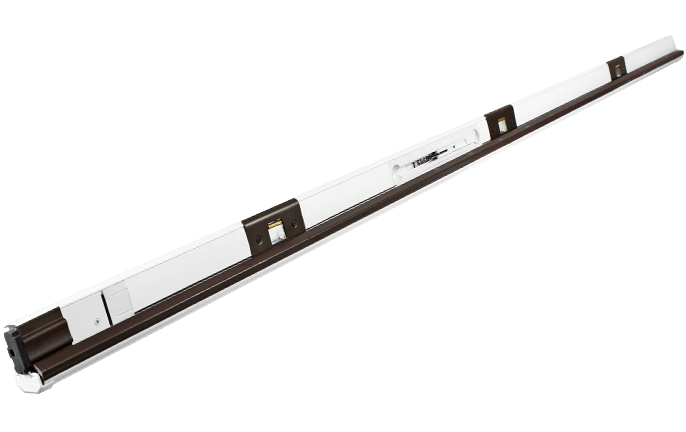 This astragal pairs with the Trilennium Multi-Point Locking System to provide unmatched protection and security by locking the passive door, which "catches" the deadbolts from the active door.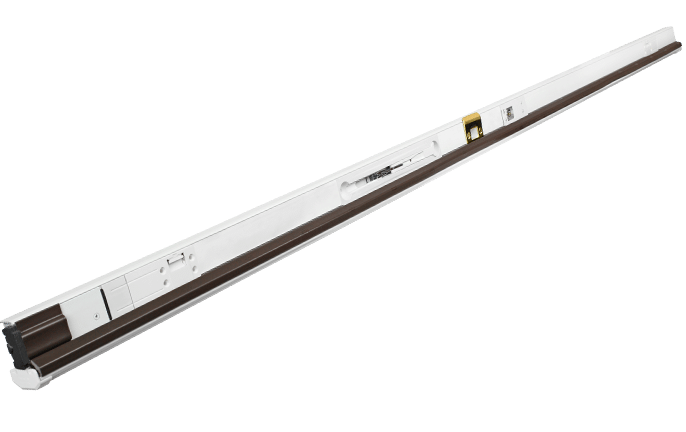 One of our top products, the Multi-Point Astragal system delivers superior sealing power and protection. Engaging the single deadbolt activates the keepers in the active doors to provide an additional two locking points.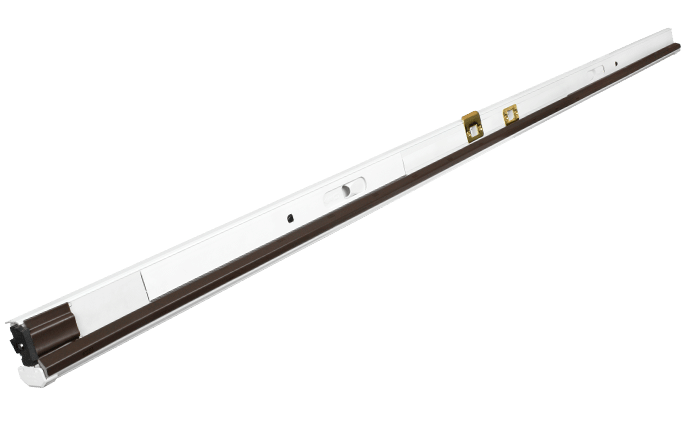 This system features a reinforced design and stronger components designed to stand strong against hurricanes and other harsh weather conditions, but with the same design appeal and performance of our standard astragal systems.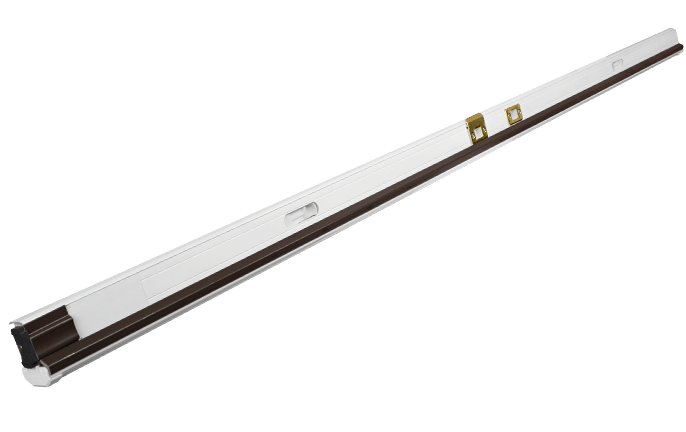 A standard astragal system with a retractable boot that lifts with the bolt to prevent damage to floors or the frame.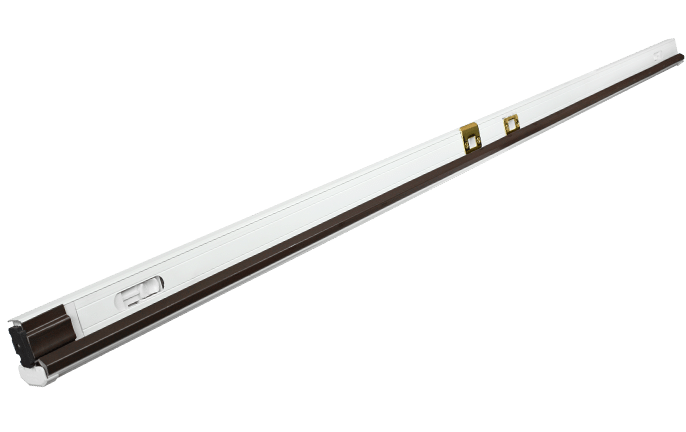 Industry-trusted performance in a cost-efficient design. This simple astragal system secures French doors in place and provides lasting protection.
Which astragal system should you choose for the homes you build?
Contact an Endura representative to learn more.
contact us
Essential Weathersealing Components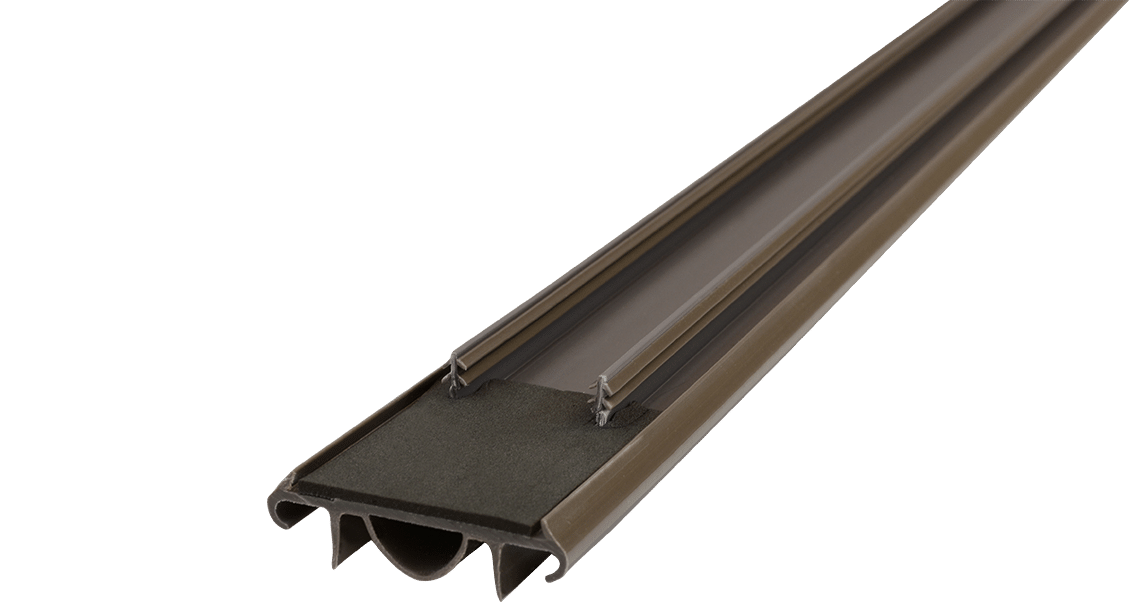 Proper weathersealing is an essential part of exterior door installation and offers lasting protection from these common issues:
Water leaks
Loss of heating and cooling
Cold air drafts
High humidity and moisture levels
Investing in quality exterior door components for proper weathersealing will allow you to prevent those common issues and offer better, more energy efficient homes your customers will appreciate.
Corner pads can be considered one of the most important parts of a door when it comes to sealing out air and preventing leaks. This small part can lead to big problems if it's missing, including frame rot, leaks, and drafts.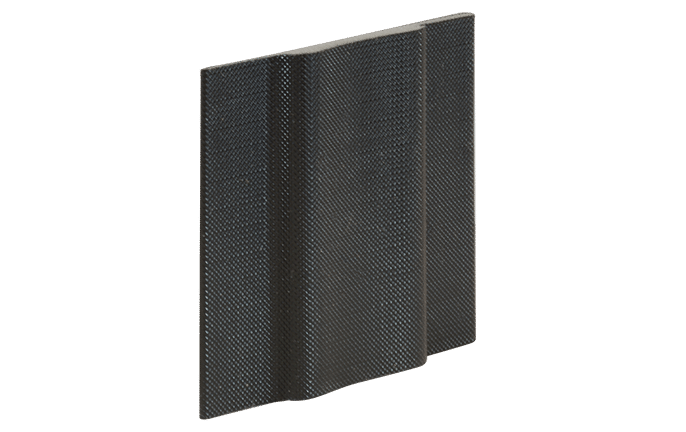 The Simple Solution®️ Corner Pad is designed to work against the upward pressure that can force water around weatherstripping during a thunderstorm or other heavy weather conditions. It fits in the "crucial corner" of a door system and forms a tight seal around the sill, panel, and frame.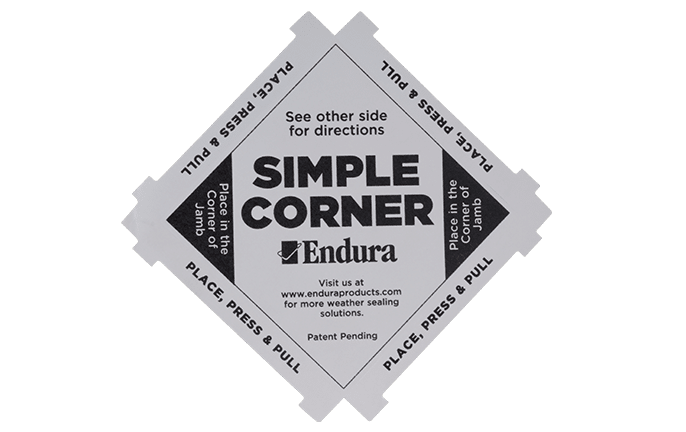 The Simple Corner works with a door's weatherstrip to block the passage of water and air. Easy to install, it fits behind the weatherstrip at the upper corners of a door system.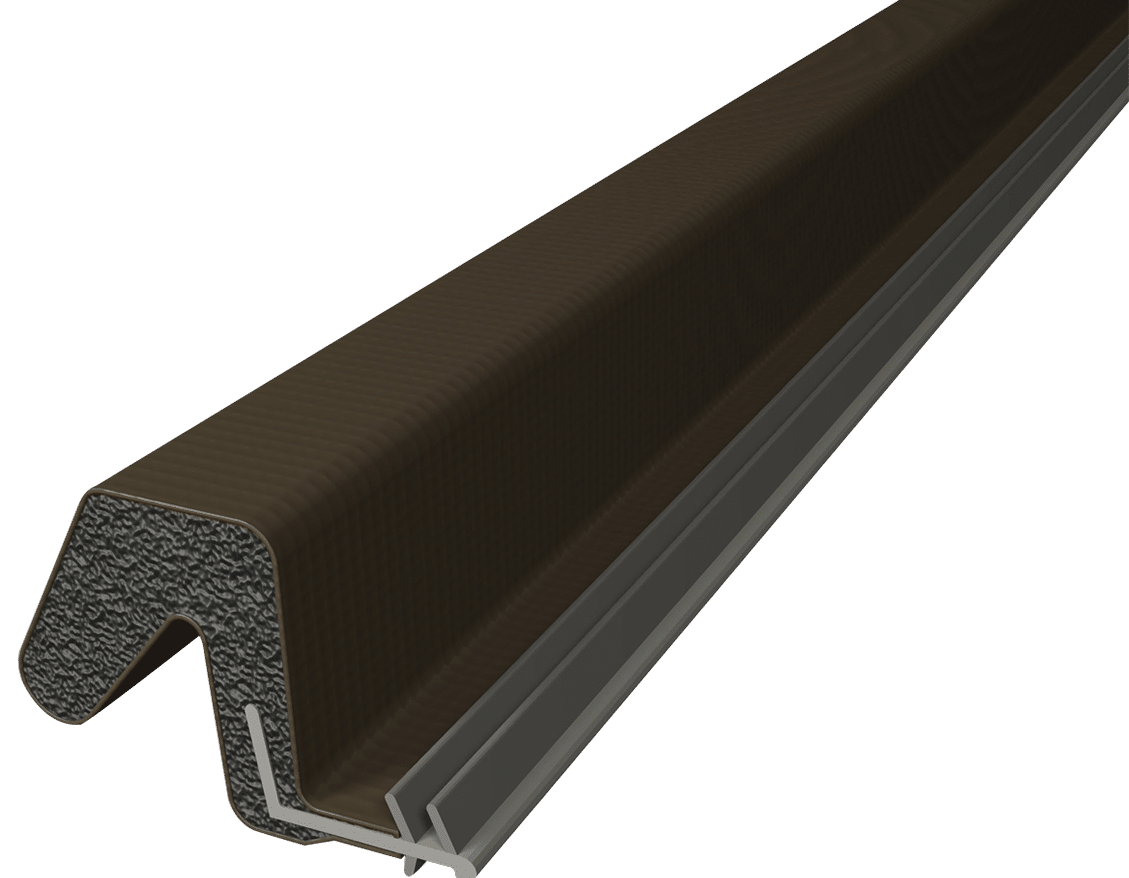 Weatherstripping is designed to seal those little cracks between your door and the frame that don't quite seal when the door is closed. These gaps can account for up to 30% of heating or cooling loss in a house each year, so having quality weatherstripping can be an unexpected selling point.
A good weatherstrip will conform to the door when it's closed, and spring back into shape when it is opened. Over time, a weatherstrip may begin to crack, bend, and become ineffective as it's exposed to water and daily wear and tear.
Endura Weatherstrip is made to last. Made with a cellular lite foam and a polyurethane liner, it's designed to wick 50% less water, resulting in a dependable, long-lasting seal.
Keep your customers happy and build something you can stand behind when you power your doors with products by Endura. Our exterior door components provide unmatched quality, security, and protection for homes, allowing builders and contractors to cut costs on service calls and give their customers maintenance-free homes with doors that are built to last.