Ultimate Protection. Ultimate Performance.
The Ultimate Push Button Astragal delivers consistent, trusted performance in one cost-effective solution. Each of the astragal's 24″ auto-locking Flush Bolts are secured in place with the simple push of a button for lasting, secure performance and easy use of the inactive door panel.
The astragal features a spring-loaded retractable boot that clears the threshold when the flush bolt is retracted and seals against the sill cap when the bolt is engaged for damage-free performance and lasting sealing power over time, In addition to the floating boot, the Ultimate Astragal System features a solid, one-piece flush bolt that prevents unlocking from the outside of your home.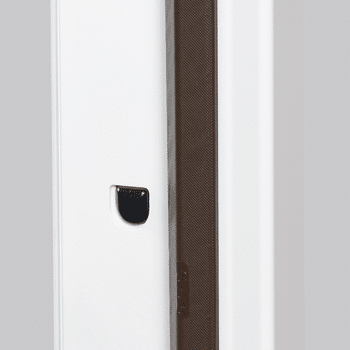 Ultimate Push Button Astragal Features:
Other Features: Easy to Install, Clean appearance, Standard Dummy Plates