Unmatched Performance for Outswing Doors
Our Z-Series Bumper Outswing Sills utilize all-synthetic components that eliminate the worries of wood substrate sills.
Built to last, the advanced all-composite substrate and streamlined synthetic  or aluminum cap means no rotting, warping or deterioration over time.
Bumper Outswing Sills offer ultimate protection in high exposure areas and severe weather conditions. The seal produced by the Bumper Outswing increases with pressure against the door, creating a tough seal against air and water infiltration.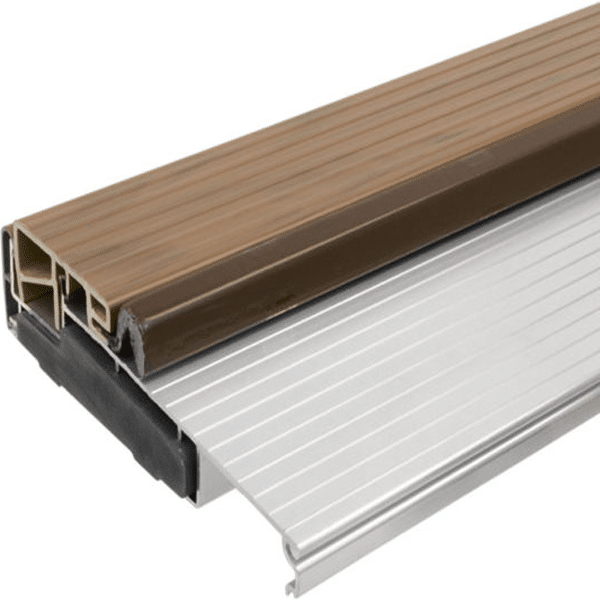 Z-Outswing Bumper Door Sill Features: