It's not just another doorsill replacement.
It's a solution.
The Replaceable Deck Sill™ [RDS] is the sill of the future, enabling replacement of a discolored or damaged sill deck without removing the sill or the entire door unit. With RDS™ – take a fraction of the time and money to replace the sill deck with RDS in comparison to the time and money it would take to clean, repair or in some cases, totally replace the entire door system.
With RDS, accidents on the jobsite are an easy fix. Drop a brick. Spill some paint. RDS's sill deck can be removed and replaced with ease, requiring only a few simple steps and tools already on hand.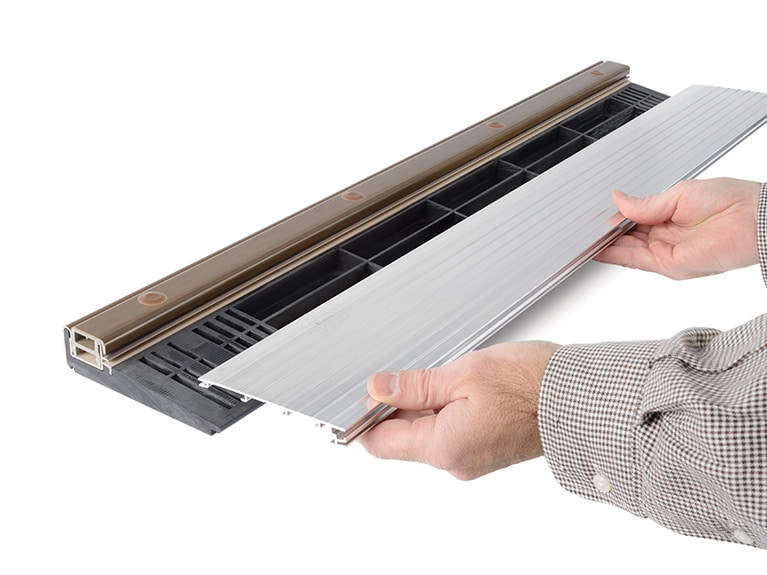 How RDS Works: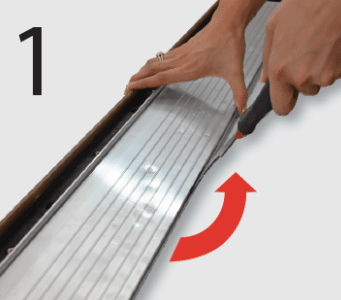 Disengage: 
Remove sill cap with a stiff putty knife; bend front edge away from the substrate.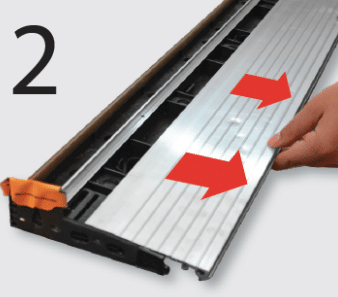 Remove: 
Slide the deck out, away from the sill.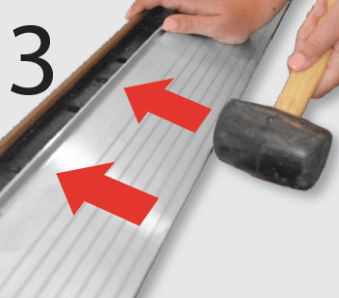 Replace: 
Slide the new deck into place and tap into place with mallet.
Replaceable Deck Sill Features:
Send us a message here or call us today at 1-800-334-2006 to see how it can save you time and money.