FusionFrame®
More than just a composite door frame – FusionFrame is a door installation system.
Introducing FusionFrame® – everything you need in a composite door frame, and more. FusionFrame takes all the benefits of all-composite and all-wood frames and combines them into one solution-driven product. 

Unmatched performance with a flawless finish.
Maintenance-Free Performance
Composite base and casing provide protection from rot and insects.
Engineered wood core for structural rigidity to resist sagging and bowing, even in extreme temperatures.
Flawless Finish
Removable jamb and brickmould covers hide fasteners for a seamless finish.
Available in prefinished paintable white or a stainable textured finish.
"Floating" brickmould allows you to adjust freely to cover out-of-plumb openings.
Easy Installation
Built-in bubble level helps you get it right the first time.
A full portfolio of jamb, mull, and casing options provide full versatility.
Rippable jamb widths let you customize and make adjustments easily.

Paintable White Finish
The prefinished white provides a smooth surface that's ready to install or be painted.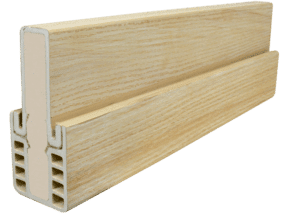 Textured Stainable Finish
This textured finish is ready for any oil-based stain for a natural wood look.
FusionFrame offers a full portfolio of jamb, mull, and brickmould sizes and additional options to meet your needs, providing full versatility both in the shop and in the field. Contact us today to learn how to get FusionFrame.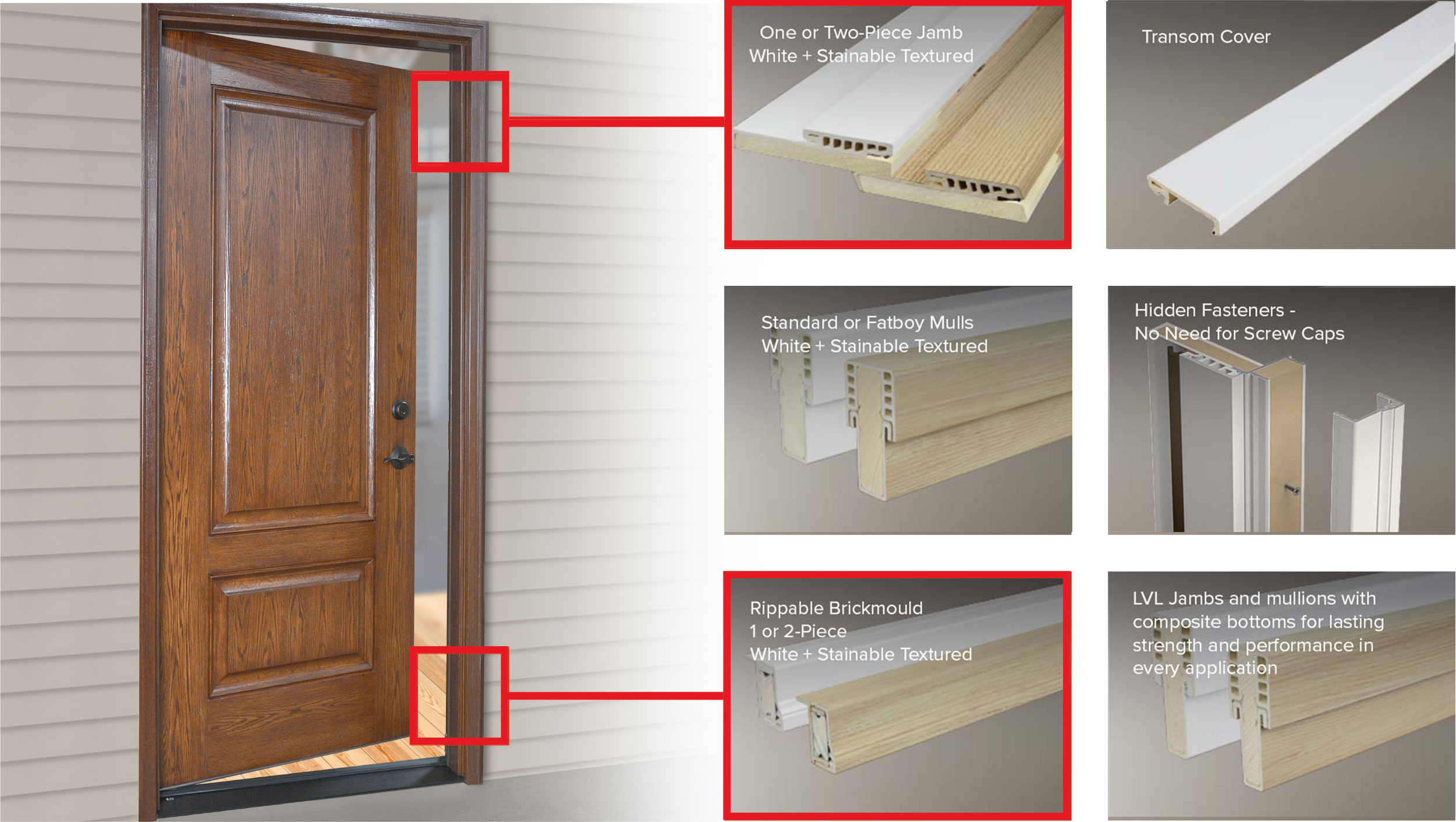 Easy Outswing Application
The kerfed jamb pieces can be combined with FusionFrame's specialized outswing connectors and dedicated outswing brickmould for a seamless, prefinished look that's easier to install and simpler to keep in stock.
To adapt your FusionFrame jambs for outswing applications, simply attach the outswing connector, and you're ready to attach the outswing brickmould securely to the door unit. More flexibility, more efficiency, and more application options—all without sacrificing the stability of your jambs.