Homeowner & Builder Support Portal
Get assistance with your Endura products. Please read the FAQs below.
Frequently Asked Questions
How can I purchase your products?

We do not engage in direct retail sales, nor do we offer a service or installation network. If you're a homeowner or contractor looking for replacement parts or small orders, please visit our online retail partner at

BetterDoor.com.

I need a replacement door unit, blinds, glass, or accessories for my glass lites, doggie door, etc.

We are a door components manufacturer and do not manufacture, assemble, or distribute door panels, windows, glass, blinds, screens or complete door units. If you need assistance with any of these, please contact your local door unit supplier.

You may see the Endura logo on the

Astragal

locking mechanism between the two door panels. The Astragal is our product, but the actual door panels are not.  We manufacture and sell the high quality,

surrounding

components for exterior doors, like

exterior door thresholds

,

door bottoms

,

weatherstrip

, astragals,

frames

,

Trilennium multi-point locks

, and other related products to our distributors.

I am having issues with my Endura Door.

Endura Products is a manufacturer of exterior door component parts used by other manufacturers in the assembly of prehung residential exterior door units.
We do not manufacture, distribute or sell prehung door units. If you are looking for assistance with your door's blinds, door glass, door panels, or full door unit, please contact your local door unit supplier.
Purchase Our Products Online
Welcome to Endura Products! If you need a replacement part or would like to purchase Endura's door component products for your home, please visit our online retail partner at BetterDoor.com.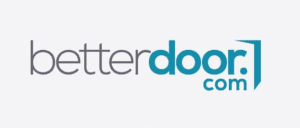 Still need help?
Fill out the form below and our customer service team will be in touch. If you are reporting an issue with your door component, please include all possible details so our team is best able to help you.