Everything you need in a composite door frame - and more.
FusionFrame provides three key benefits over current composite frame solutions in three key areas:
Introducing FusionFrame®
It's time to reset your expectations when it comes to the performance and quality of maintenance-free door frames with FusionFrame® from Endura Products. A one-of-a-kind solution, FusionFrame provides the benefits of both all-wood and all-composite exterior frames to exceed the performance of other maintenance-free products, while delivering innovative features that help to overcome common installation challenges in the field.
In the Field
A Better Install, Without Limitations.
A. Adjustable Brickmould
B. Fewer Shims Required
C. Built-in Bubble Level
D. Mar-Free Install
E. Blemish-Free Brickmould
FrameSaver FusionFrame puts an end to the most common challenges of all- composite and all-wood frames, such as:

Limited rippability, resulting in exposed edges and glued up seams

Limited options and accessories, failing to fully meet your needs

Bending and bowing

Shimming every foot or worse

Wicking and rotting
Request More Info
Product Design
Durability Meets Maintenance-Free
Rigid Engineered Core: Jambs, mulls and brickmould    stand strong against bending and bowing, regardless of temperature or installation conditions.
Maintenance-Free: As part of the FrameSaver product line, FusionFrame features a maintenance-free composite bottom that won't wick or rot, wrapped in a composite skin for lasting, worry-free performance.
Supports Sidelite & Hinged Patio Applications: With a rigid engineered core, FusionFrame mulls stand strong and eliminate concerns with thermal bow.
Supports Storm Door Installations: FusionFrame jambs and brickmould deliver needed rigidity to support storm door installations, even when the temperature rises.
In The Shop
Build What You Need Without Compromise
Rippable Jamb Widths: In addition to 4-9/16″ and 6-9/16″ standard jamb options, FusionFrame is also available in two rippable jamb widths, collectively delivering unlimited jamb-depth adjustability between 4-9/16″ and 8-9/16″ without compromising the finish:
4-9/16″ +2″  Rippable: Can be ripped to any width between 6-9/16″ and 4-9/16″
6-9/16″ +2″ Rippable: Can be ripped to any width between

8-9/16″ and 6-9/16″
Unique, Rippable Brickmould Option: Can be cut to perfectly fit the jamb and cover exposed edges for a flawless, seamless finish.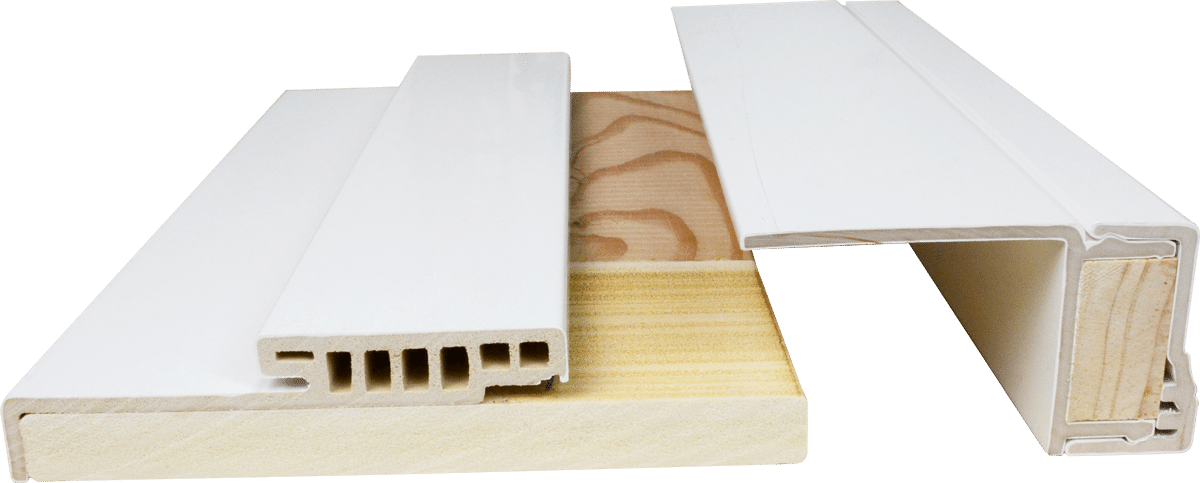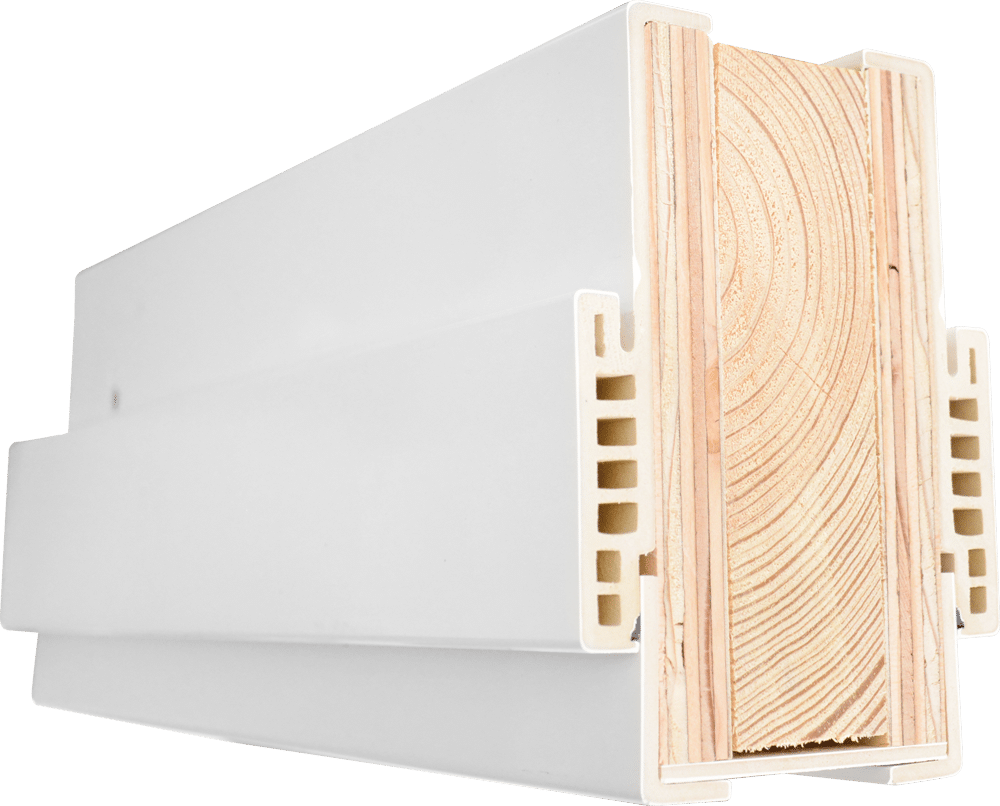 A full portfolio of mull options to meet your needs:
Standard: 1″ x 2″

Fatboy: 1.5″ x 2.5″

Back-to-Back
Spread Mulls
Finishing Freedom
FusionFrame is available with a paintable, pre-finished white or a stainable, textured finish, delivering the convenience of a field-ready product or the freedom to finish however you please to meet your needs.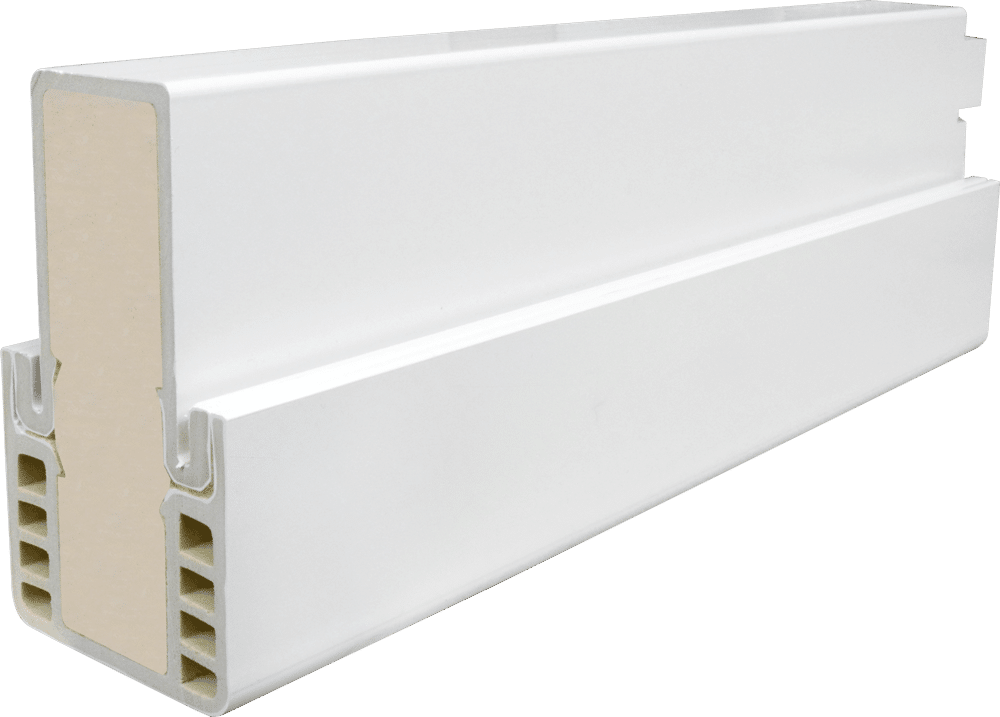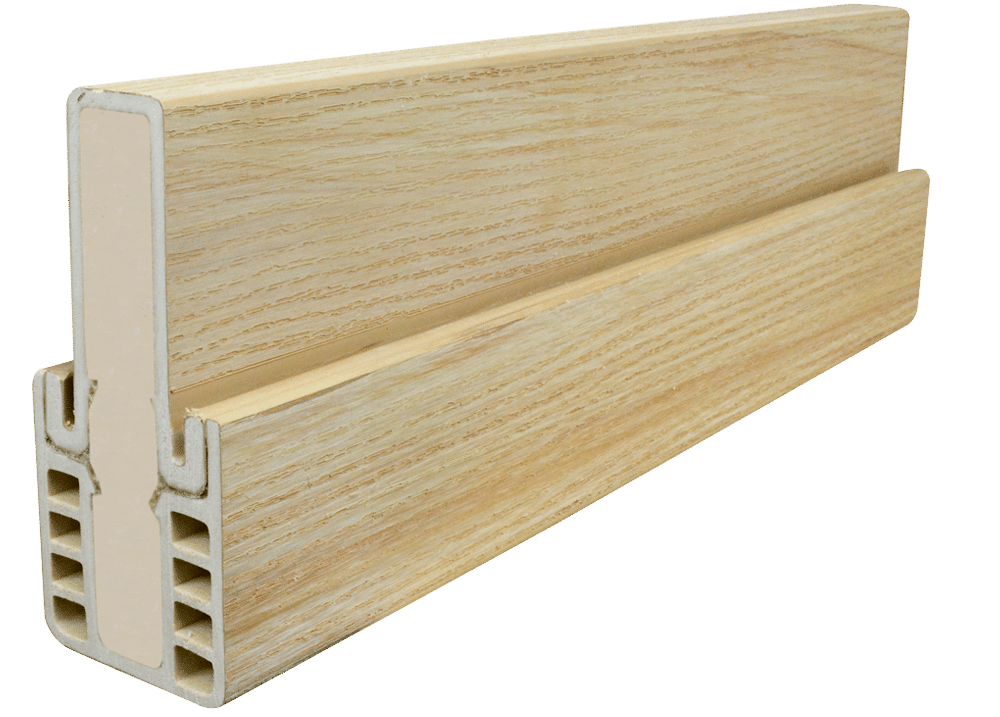 TEXTURED STAINABLE FINISH
LEARN MORE ABOUT FUSIONFRAME
Fill out the form below to request more information: