EntrySync is currently in the development and testing phase and will be available in 2022. Sign up below to be notified when more information is available. If you are a current customer and would like to participate in field trials for this product, contact your Endura sales rep.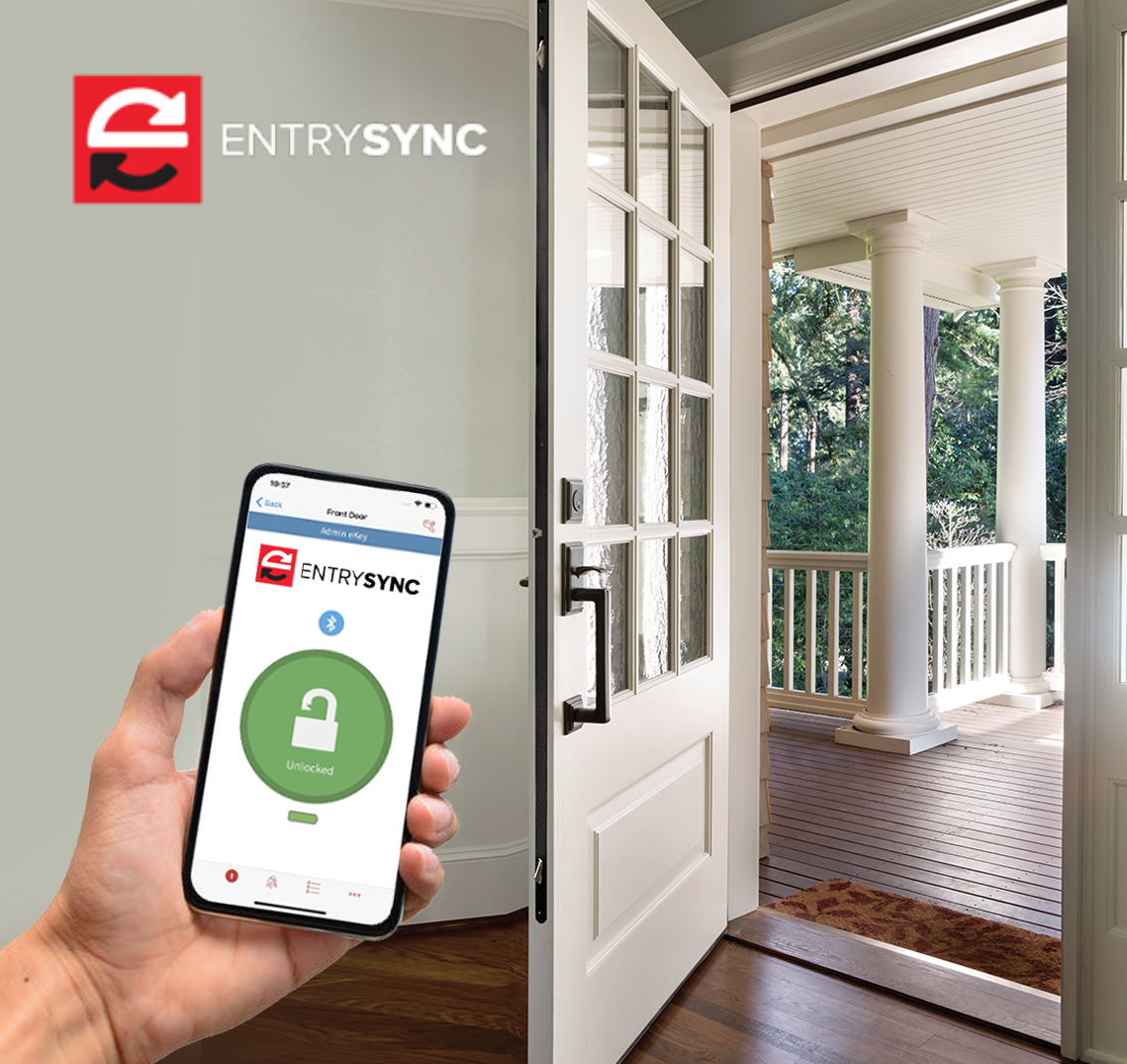 The Protection of a Multi-Point Lock.
The Ease of a Smart Lock.
CLEAN INSTALL. No key pads or visible battery packs. EntrySync fits seamlessly into the side of your door panel.
EASY OPEN. Lock and unlock your door with a simple touch. Forgot your smart phone? EntrySync also works manually with physical keys.
SMART KEY TECHNOLOGY. With the EntrySync app, any smartphone can become a key to lock or unlock your door.
FLEXIBLE ACCESS. Use the app to grant temporary or time-specific keys to friends and family, service workers, and more.
MULTI-POINT PROTECTION. Three locking points activate whenever the door is locked for full protection along the length of the door.
HARDWARE FREEDOM. Just like PanoLock MultiPoint lock system, EntrySync is designed to work with most off-the-shelf hardware.