VersaPan Sloped Sill Pan
Don't risk your resources and your customers' satisfaction on door sill systems that don't provide superior durability and protection against the elements.
The VersaPan sloped sill pan prevents water damage and eliminates the extra costs, steps, and labor that result from ineffective sill pans and imperfect installation conditions. Protect your customers, your investments, and your business with the innovative sill pan solution that solves your installation needs with flexibility, reliability, and simplicity.
Buy Online
Contact a Rep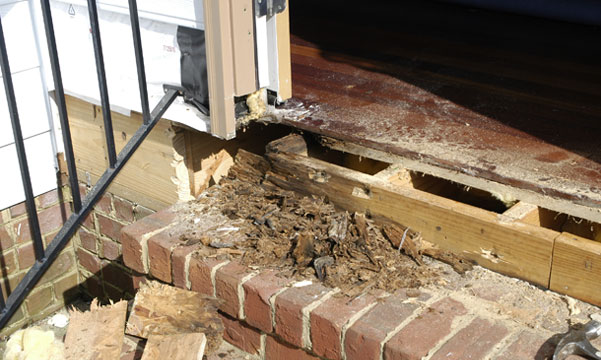 VersaPan, easy as 1-2-3: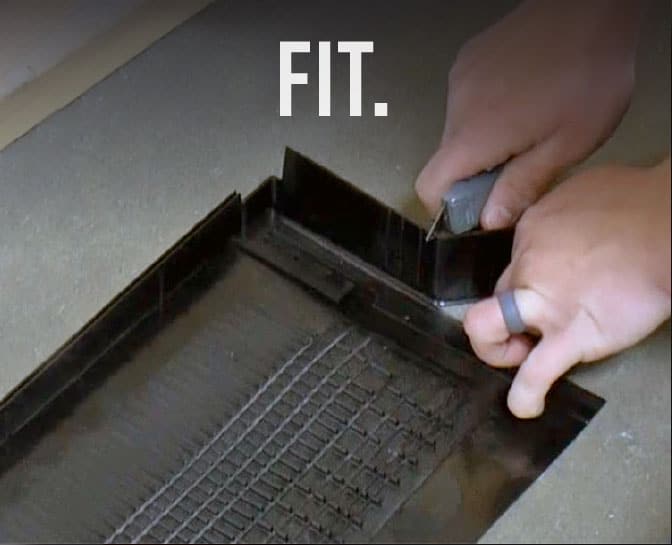 Cut and mold the VersaPan using the built-in measurement markers to properly fit within each unique opening.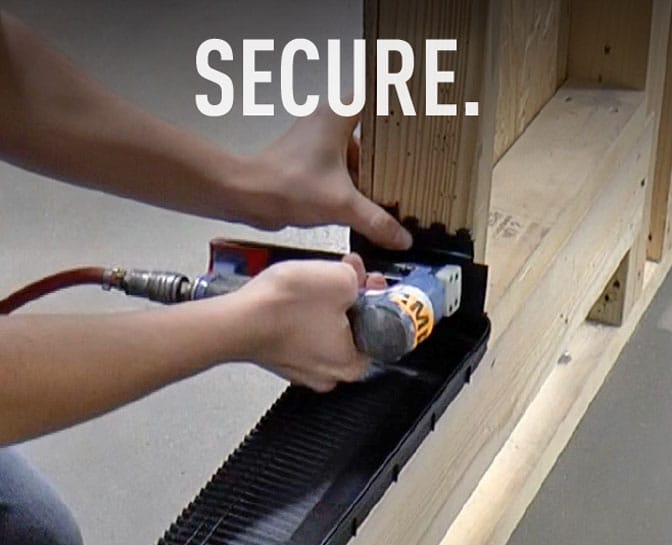 Place the sill pan in the rough opening and secure it into place utilizing screws or staples.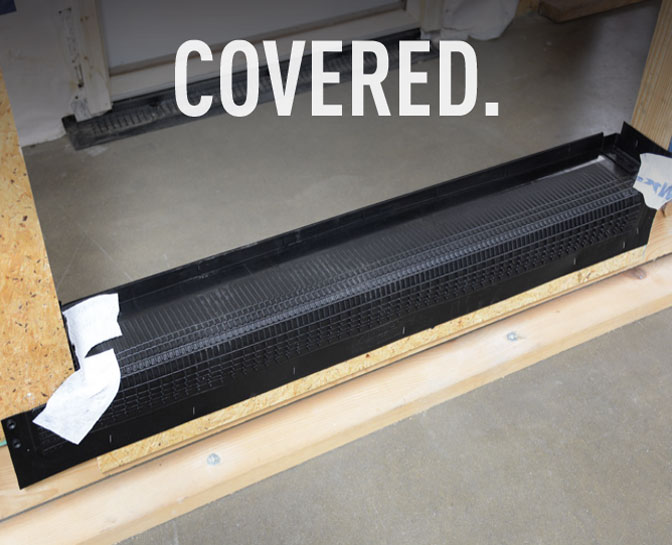 Fully seal corners with provided flashing tape and rest assured – you're covered.
VersaPan End Caps (optional)
Available for 4-9/16″ and 6-9/16″, these preformed and presized end caps make field assembly even simpler. Please refer to our VersaPan End Cap Instructions for more information.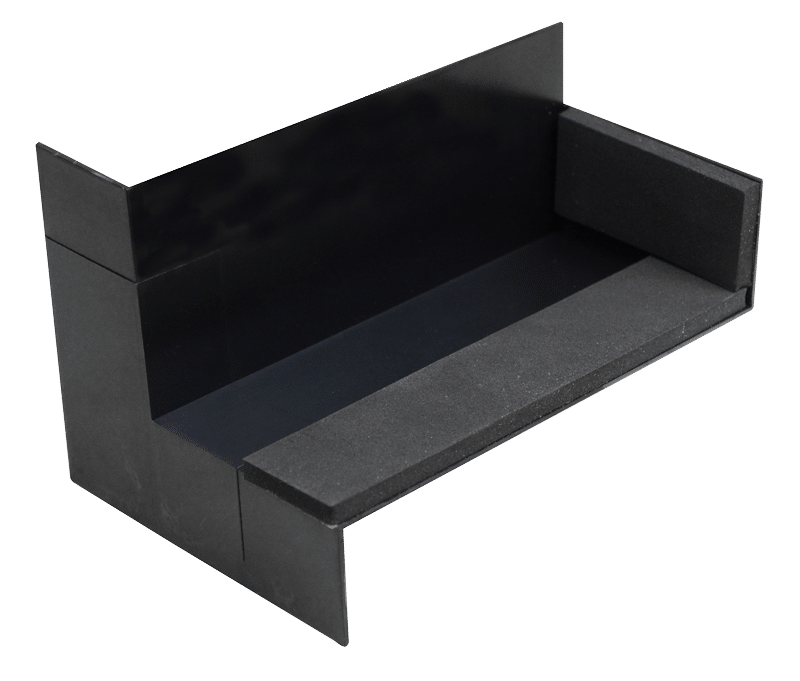 VersaPan® Features: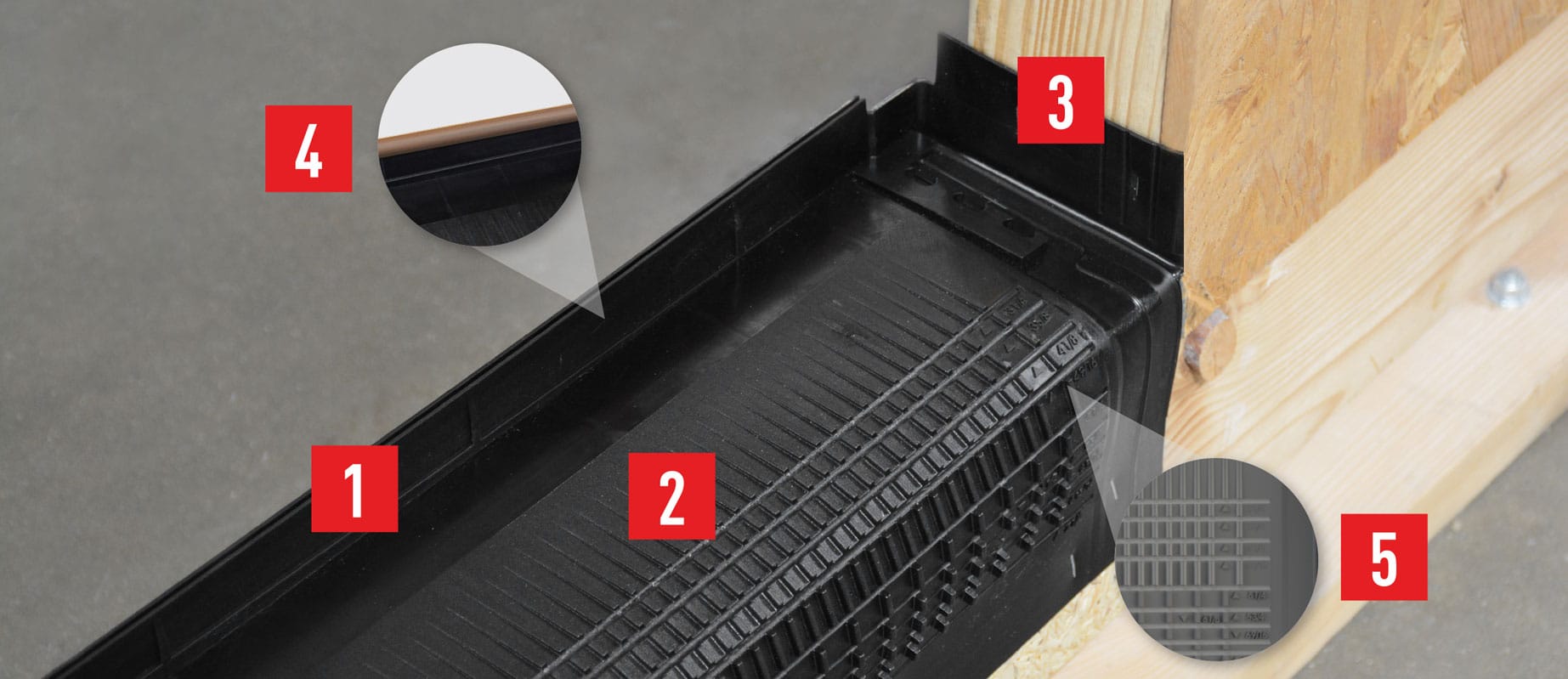 Back Wall (1):

The VersaPan's back wall offers superior protection from moisture infiltration. The back wall even stops wind-driven moisture from compromising your door systems.

Sloped Design (2):

Ergonomic design moves water out and away from the opening, preventing costly damage and repairs.
Side Walls (3):

Stops water from leaking under the sill pan from the sides.
Z-Series Nosing (4):

Your customers don't want to sacrifice a clean, cohesive appearance for reliable performance. Hard-working and good-looking, the VersaPan's back wall is compatible with Endura's Z-Series nosing so you can provide them with superior protection and style.

Built-in Rough Opening Size Indicators (5):

Now you can pack lighter and eliminate unnecessary tools and installation kits. Functional and efficient, the VersaPan cuts down on the number of steps and tools required for installation with it's efficient, flexible design. Simply use the integrated measuring tool to find the perfect fit for the rough opening.



Buy Now

SLOPED DESIGN: LASTING PROTECTION
The VersaPan Sloped sill pan Design and built in ridges channel water down out and away from the opening, delivering lasting draining power and protection against costly damage to your wallet and reputation.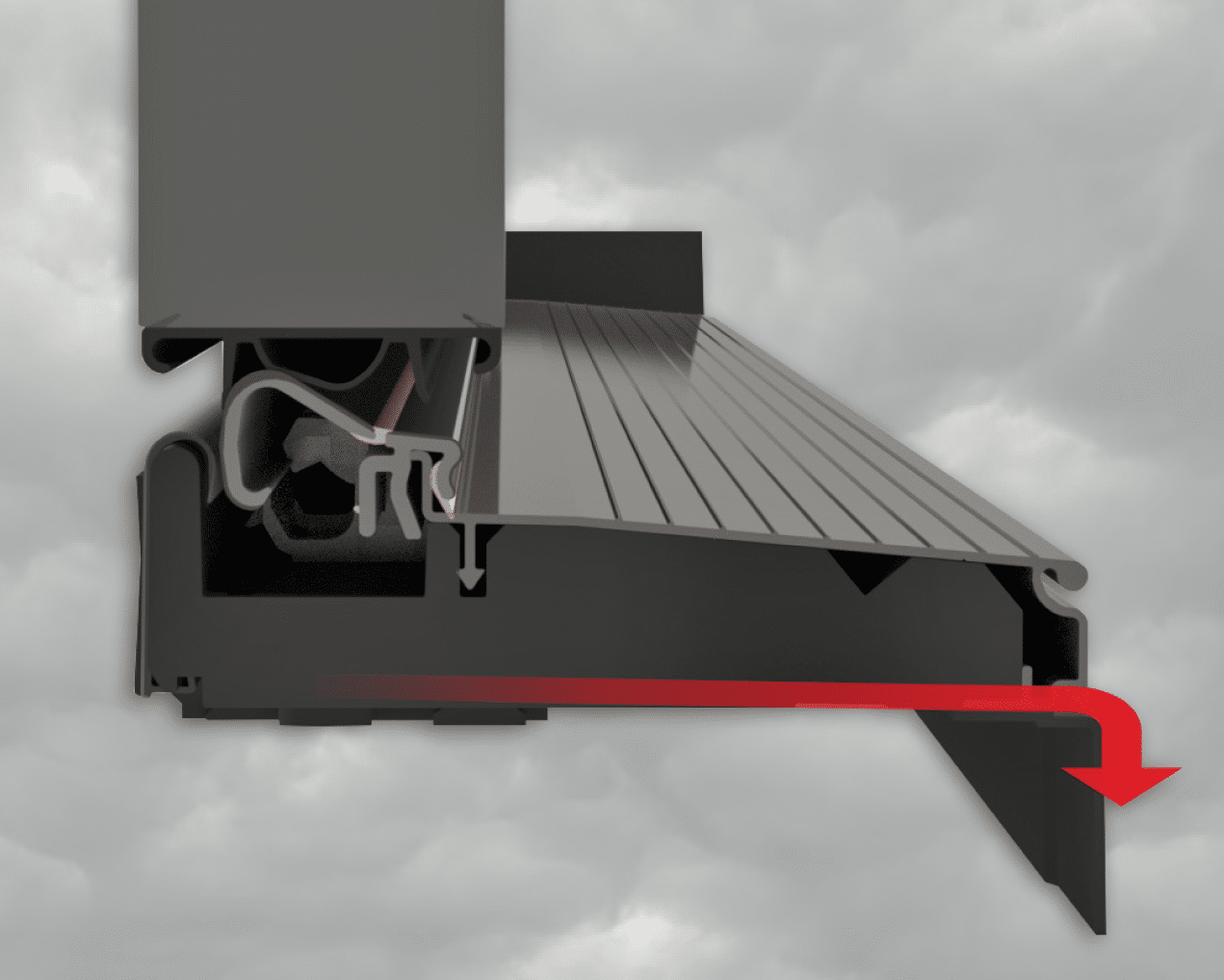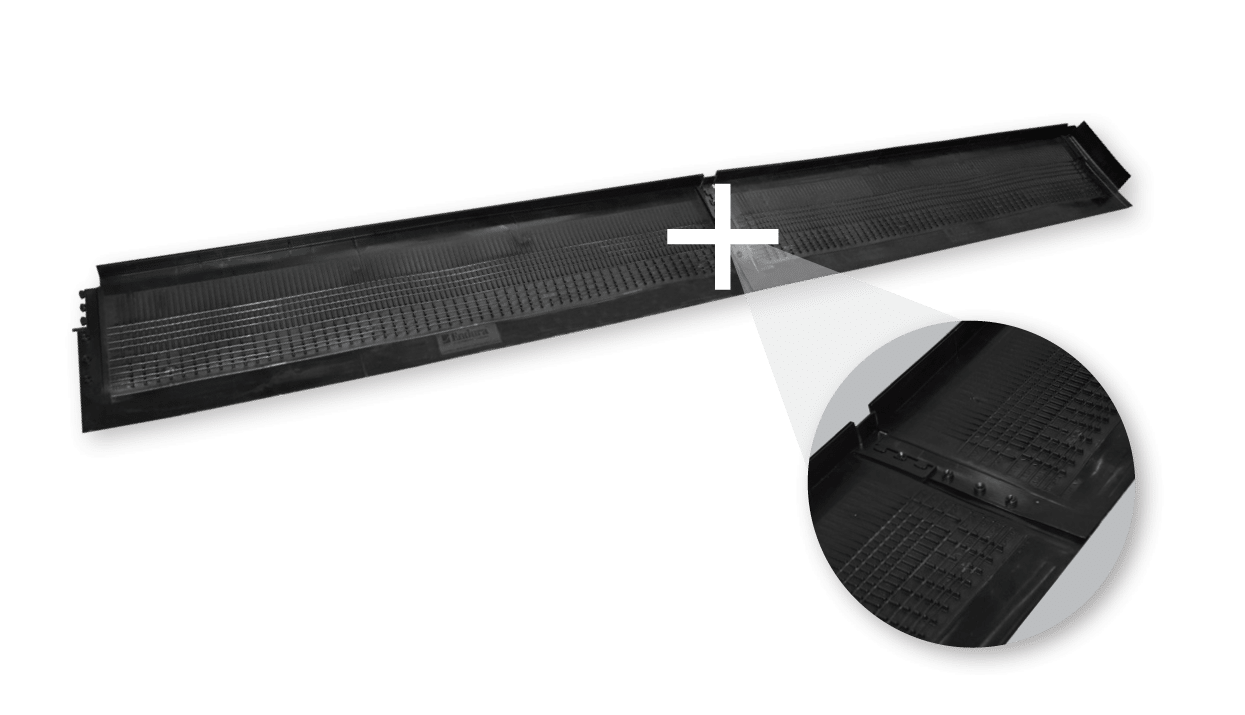 Self-Sealing Material: Unlike typical sill pans that crack or leak when punctured by fasteners, the VersaPan® forms a watertight seal around fasteners to provide uncompromised, unparalleled protection.
One-Piece Construction: Whether you frequently work with larger openings or just have the occasional extra wide opening, now you can easily combine multiple sill pans to form the perfect fit. The VersaPan® is adaptable to all opening lengths and widths without any extra components.
VERSAPAN SLOPED SILL PAN PRODUCT OFFERING
"ONE-SIZE-FITS-ALL" UNIVERSAL DESIGN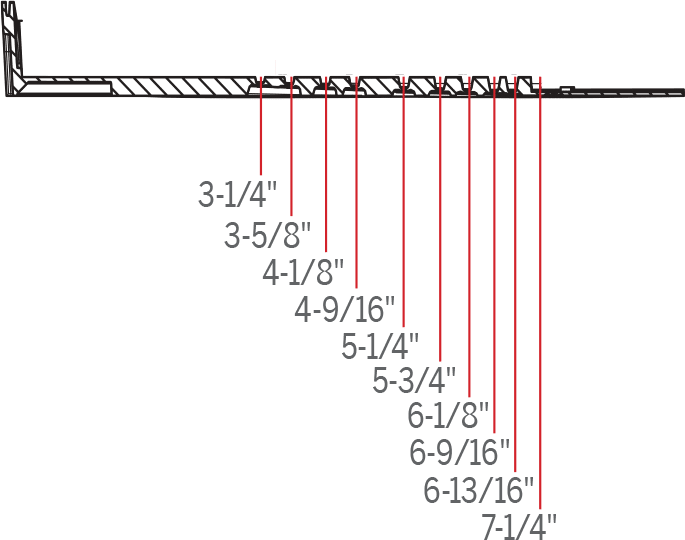 TWO PRE-DETERMINED STANDARD PANS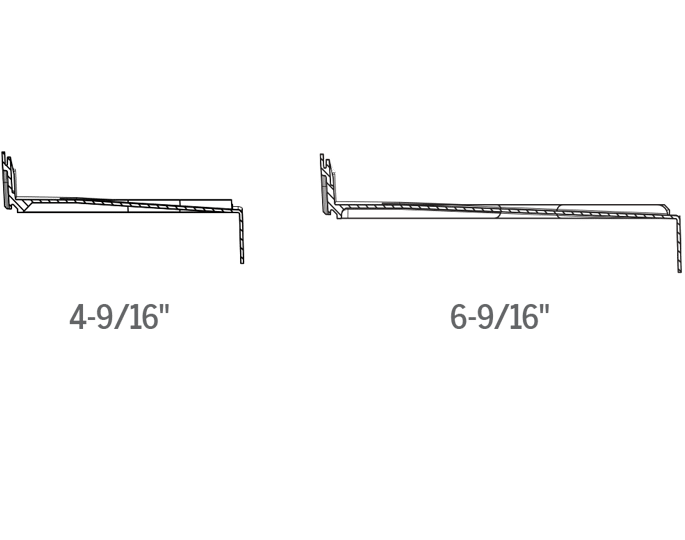 *Universal design or Pre-determined Standard pans can be sized to fit any opening.
Buy Now
The Last Step?
Breathe easy and trust that your customer's home is safe and sound, and so is your reputation. Prevent Costly Damage: It's easy as 1-2-3 with our VersaPan® Sloped Sill Pan! Save your wallet and your reputation with our adaptable, flexible, and easy-to-install sloped sill pan solution.

Send us a message
here
or call us today at 1-800-334-2006 to see how it can save you time and money.
Buy Now