PanoLock Handleset Selection and Adapter Guide

Compatible Handleset Brands
Most multi-point locks are limited to specific handlesets compatible with the locking system, leaving you "locked in" when it comes to choosing the handleset style and type.
PanoLock Multi-Point Locking System is designed to be compatible with most off-the-shelf hardware, offering you the freedom to choose the style you want, not the style you have to settle for.
The hardware you choose will determine the adapter used during installation in order to allow PanoLock to function. For compatible brands and more information about choosing the right adapter to make PanoLock work on your door, refer to this page.
About PanoLock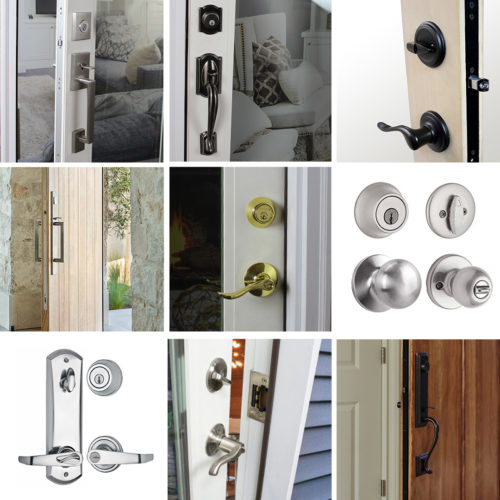 Compatible hardware brands include:
Schlage
Kwikset*
Baldwin**
Defiant
Brinks***
Gatehouse
MasterLock
*Excluding Uptown/Downtown product lines. Please see below for more information.
**Excluding Torrey Pines and Estate product lines. Please see below for more information. Not compatible with Baldwin emergency egress style handsets.
***Excluding Push-Pull-Rotate product lines. Please see below for more information.
Handleset Technical Requirements
Below are the base requirements for all handlesets to be compatible with PanoLock. Please compare these requirements to handlesets before purchasing, even if the brand is listed as compatible.
Strike & Deadbolt Spacing 
Handlesets must be compatible with 5.5″ strike and deadbolt spacing.
Backset Measurements
Handleset must work with a backset of 2 3/8″
Choosing an Adapter
PanoLock's adapter pack is designed to allow you to pair your multi-point lock with almost any off-the-shelf knob, lever, or thumbpress. When installing your handleset, the adapter you choose will depend on the brand and type of lock. Refer to the chart to select the right adapter for your hardware.
Still not sure what you need? Contact customer support for more information.
Get your replacement adapter pack from BetterDoor.com!
Installing Your Handle Set